Security & privacy measures
At Hivebrite, safeguarding your data is a top priority for us. We have implemented stringent security and privacy measures to ensure the confidentiality, integrity, and availability of your information.

Data encryption
We employ industry-leading AES-256 encryption for data at rest and in transit. This advanced encryption algorithm ensures that your sensitive data remains protected from unauthorized access.
Secure software development lifecycle
Our software development process follows a rigorous and secure lifecycle. We conduct comprehensive security and privacy checks, along with stringent quality assurance practices, to identify and address any vulnerabilities before deployment.
Certifications
We are proud to hold the prestigious ISO27001 certification, which underscores our commitment to implementing and maintaining robust information security management systems. Additionally, our adherence to the Payment Card Industry Data Security Standard (PCI-DSS) certification demonstrates our dedication to secure payment processing.
Penetration testing and vulnerability assessments
Regular and thorough penetration testing is conducted by qualified security professionals to identify potential vulnerabilities. We also perform continuous internal and external vulnerability assessments to proactively detect and remediate any security weaknesses.
Compliance with data protection regulations
We strictly adhere to the General Data Protection Regulation (GDPR) and the California Consumer Privacy Act (CCPA-CPRA) to protect your privacy rights and ensure the lawful handling of personal data.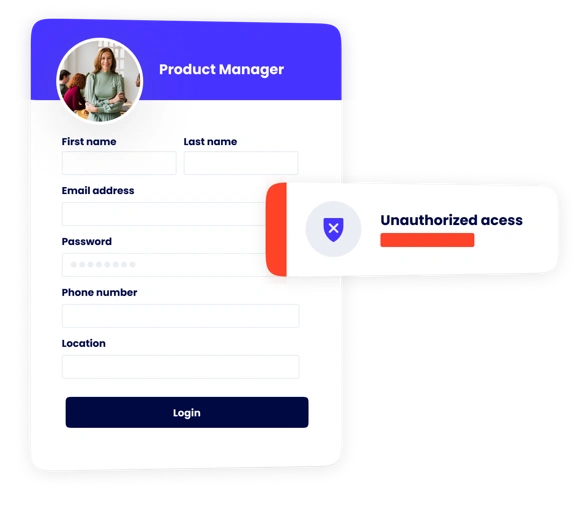 Web application firewall (WAF)
Our robust Web Application Firewall provides an additional layer of protection, shielding your data from potential threats and unauthorized access attempts.
Flexible single sign-on (SSO) integration
We offer the flexibility to integrate your own Single Sign-On solution, enabling seamless and secure access to our platform while leveraging your existing authentication infrastructure.
Data residency options
Choose your preferred data residency location from our geographically distributed servers across the United States (US), European Union (EU), Switzerland (CH), and Australia (AU). This allows you to meet local data protection requirements while enjoying the benefits of our services.
Security governance
We maintain a dedicated team of security professionals who oversee our security practices, ensuring the highest level of protection for your data.
Regular access reviews are conducted to monitor and control access privileges, minimizing potential risks and maintaining strict data confidentiality.
Our internal controls and risk analysis processes enable us to verify adherence to security policies and proactively identify and mitigate any potential security threats.
Network security
Our network infrastructure is hosted on cloud providers that possess internationally recognized certifications such as ISO 27001 and SOC II, ensuring the highest standards of security for your data.
All communication between our infrastructure and public networks is encrypted, safeguarding data transmission from unauthorized interception.
We employ continuous security monitoring to detect and respond to any potential intrusions or suspicious activities within our IT infrastructure.
At Hivebrite, we are fully committed to providing you with a secure and trusted environment.
Application security
Our Secure Software Development Lifecycle (SDLC) ensures that security measures are integrated at every stage of the development process, providing robust protection for our applications.
To ensure the highest level of application security, we engage trusted third-party security experts for regular penetration testing, complementing our in-house security assessments.
Governance
We maintain a dedicated security team responsible for overseeing our security initiatives and ensuring adherence to industry best practices.
Our personnel undergo regular security training, including awareness and privacy sessions, to stay up to date with the latest security trends and maintain a strong security culture.
We conduct background checks on our employees in accordance with local laws to ensure the integrity and trustworthiness of our team members.
Our production and testing environments are strictly isolated to prevent unauthorized access and ensure the integrity of our services.
Client data is securely isolated to prevent any unauthorized access or cross-contamination.